Alecldn is the brainchild of london artist alec saunders
Head of Art at a local Primary School, Alec strives to inspire and create opportunities for tomorrows adult generation, through, art, sport and charitable causes.
Featured heavily in the press, Alec's art appeals to both people and commercial organisations, looking for something with purpose and meaning.
For enquiries about commissions or upcoming events, please get in contact.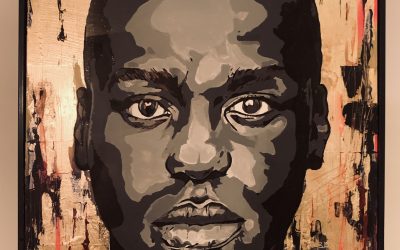 "Wash your hands you DETTY pig" Yes please do. Mixed Media Potrait in spray-paint, acrylic, paper, gold leaf & pencil. £350 Shipping worldwide or covid 19 safe pickup from south London.
Let's Start Something new

Say Hello!
For enquiries about commissions or upcoming events, please get in contact